OUR REHAB TECHNOLOGIES ARE
Cutting-Edge
We understand that skilled nursing facilities today are faced with a variety of challenges including increased regulation and administrative requirements, federal and state reduction of payments, and a lack of marketing tools to grow census.
As leading specialists in SNF therapy services, we understand how new technologies can have a positive impact on patient success and how outcomes data can benefit our clients, the residents, and the communities we serve.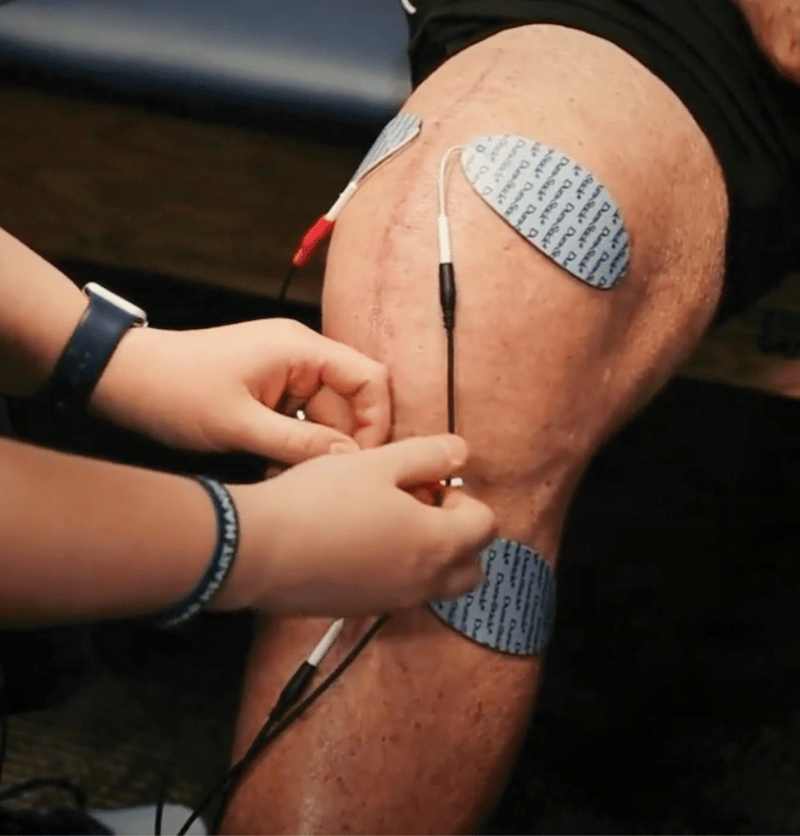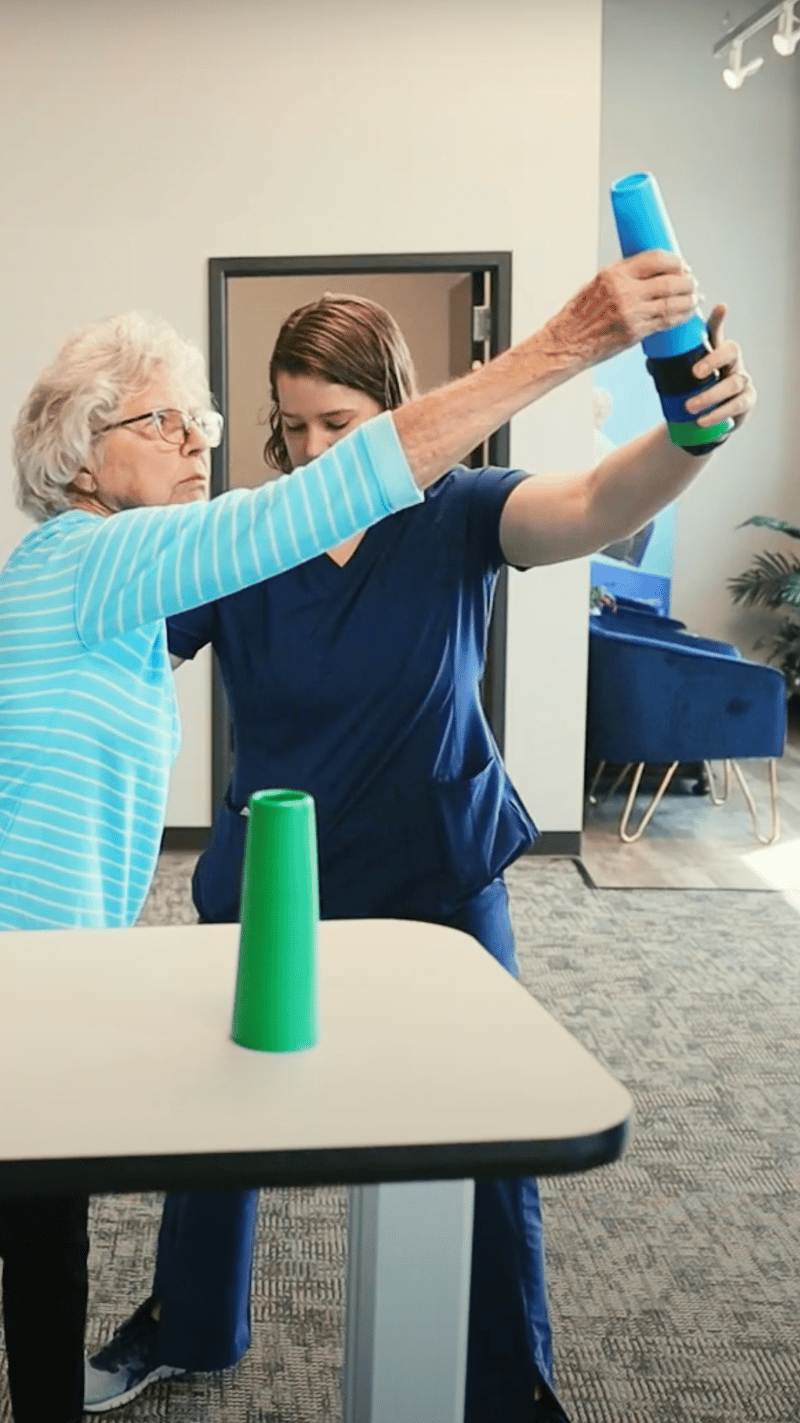 WORKING TOGETHER FOR SUCCESS
A Selection of Our Partners

Accelerated Care Plus strives to help patients get better, faster by providing the most innovative rehabilitation technology that is enhanced by their team of expert PT, OT, and SLP clinical program consultants. ACP is committed to helping its partners provide outstanding healthcare value. ACP's suite of innovative rehabilitation technologies is built with treatment efficacy and patient outcomes in mind. ACP's technologies support efficient interdisciplinary treatment planning and workflows in order to deliver exceptional quality care.

Communities are more vibrant when they facilitate person-centered resident engagement to help each senior continue living a full life as they age—one with joy, purpose, and meaningful connections. iN2L (It's Never Too Late) brings people together, connecting seniors with what interests and fulfills them and enabling them to share conversations, interactions, learning, and fun with each other, their caregivers, and family members. iN2L helps create experiences focused on each individual elder that foster camaraderie, meaning, and a sense of purpose, positively impacting every member of the community surrounding them.

The Solo-Step Overhead Track And Harness System consists of a high-performance, overhead aluminum track and trolley mounted to the ceiling. An attached harness protects patients from falling, which helps instill confidence. Using the Solo-Step Overhead Track and Harness System, your patients can experience the technology thousands of patients have used from all around the world to reach new levels of rehabilitation faster than ever before!

VirtuSense Technologies Balance is an automated fall-risk assessment tool that empowers a preventative approach to care. The system uses artificial intelligence and machine vision to objectively identify deficits in balance, gait, and function—the three leading indicators of fall-risk, without intra- or inter-rater reliability issues.
The system automatically generates reports after each assessment. You can use this objective data to help create more effective care plans and route your residents or patients to personalized home exercises, wellness, and/or therapy.

VirtuSense Alert uses Artificial Intelligence and Machine Vision to identify someone's intent to get out of a bed or chair, 30-65 seconds before they actually do. When a patient attempts a bed exit, the automated alert workflow notifies the assigned nurses and techs as well as the floor's central console, all within one second. If there is no response to the alert, a contingency protocol escalates the alert to the rest of the team on that floor.

For standard bed alarm devices, detection accuracy can be as low as 15%. Not only do these frequent false alarms disturb nurses and staff, but it can also add stress to patients. VSTAlert sends real-time alerts to nurses and staff within a second of a bed exit with 98% accuracy.
Every day nurses and techs encounter 20–30 false alarms per bed. VSTAlert allows them to focus their time and energy on the alerts that matter, without being distracted by false alarms.
SOFTWARE ANALYTICS & SOLUTIONS
Our Health Records
Blue Stone Therapy interfaces with Net Health therapy software system to provide unlimited client access to therapy documents and information. Net Health can be fully integrated with most EMR platforms that many skilled nursing communities use. We believe Net Health offers the most user friendly and thorough documentation platform on the market today. Net Health is the only EMR that hosts its own business intelligence program.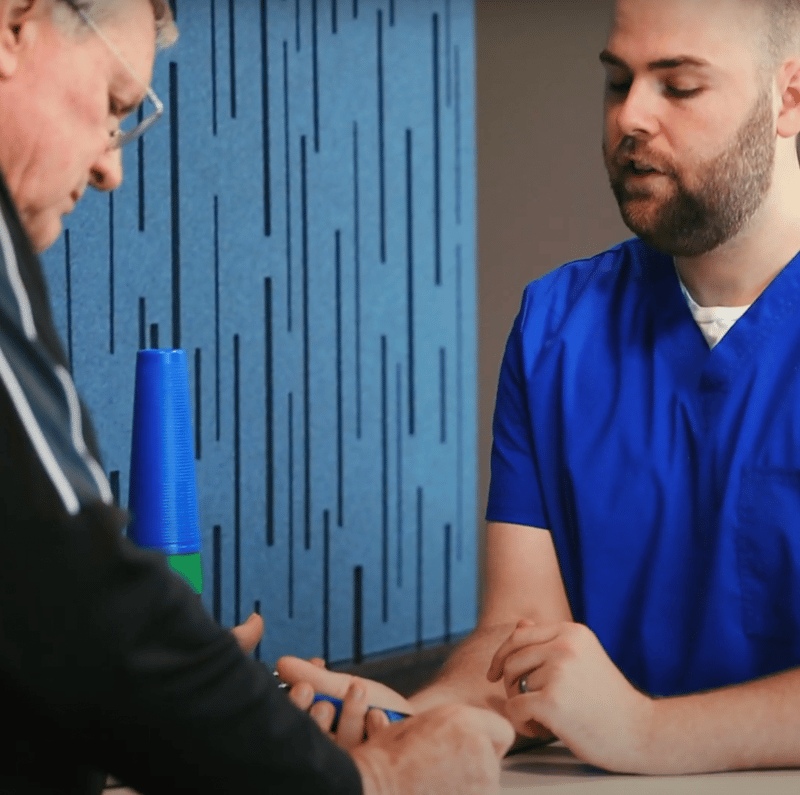 These analytics help us to provide our partners with real time data. This includes actionable and marketable information for them and their referral sources. Our Regional Directors of Operation routinely meet with each community to share key performance indicators, trends and national benchmark comparisons. Our Directors of Clinical Services routinely meet with each community to share outcomes tracking, PDPM scorecards, and community performance compared to state and national outcome data. We are able to work with our partners to identify opportunities and celebrate successes!