WHO WE ARE
You Would Look Better in Blue!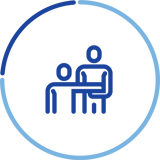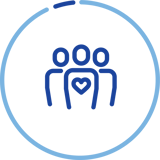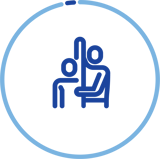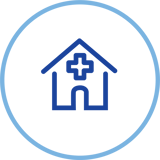 4.6
Overall Indeed Rating
4.8
Overall Glassdoor Rating
FULL & PART TIME
Open Positions
Click the down arrow below to view our current open positions in Iowa, Nebraska, Minnesota, Missouri, North Dakota, and South Dakota.
See Our Open Job Positions!
"
Hiring employees that fit our values is our first priority. We look for people with admirable skills and behaviors that will bring Blue Stone Therapy higher, make us stronger, and help us enhance the lives of everyone we serve. At this company, culture really does come first because it fuels better performance and outcomes.
- Amanda Willis, Director of Human Resources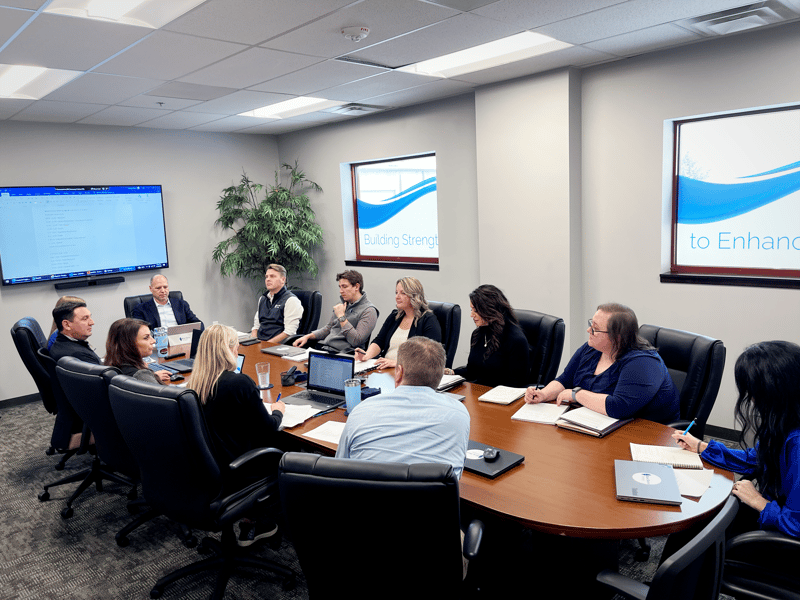 KEEP YOUR SKILLS SHARP WITH THE
Blue Stone B.E.S.T
Blue Stone Therapy offers the B.E.S.T (Blue Stone Education Seminars and Training) program for all employees. The B.E.S.T program offers a wide variety of educational topics with over 50 trainings to choose from. A new educational offering is added each month and most can count toward CEU requirements. There are trainings for all levels of treatment experience. We also have "Show Us Your Best" opportunities for Blue Stone Therapists to present a course on topics that they feel their fellow therapists would benefit from hearing about.
I feel really grateful to be apart of Blue Stone Therapy. I'm excited for the growth I've seen in myself in just the short time I've been an RD and I'm excited to continue to learn from my leadership, improve my facility, and provide the best quality care I can for my residents. It's inspiring to see the true compassion and care the other RD's and leadership have for the patients.
It's refreshing to know that I work for a company that spends the time, funds, and energy to bring us all together to build motivation and provide the education required to do our jobs. I don't know any other company that does this and it makes me want to work harder to help our team be successful.
I am so grateful to be a part of the Blue Stone team! I love how we are provided educational experiences to better do our jobs and effectively be a leader.
Blue Stone wants their leaders to succeed and is willing to put time and effort into making this happen. I have never felt so supported by a therapy company!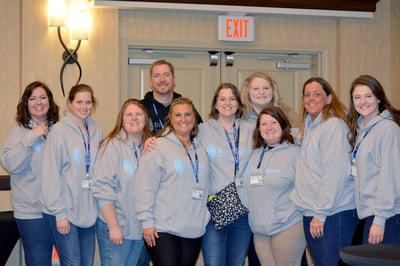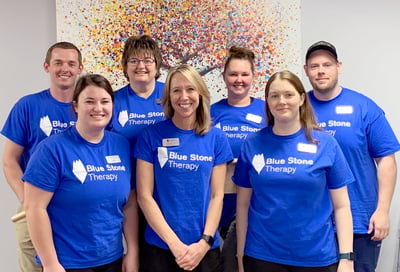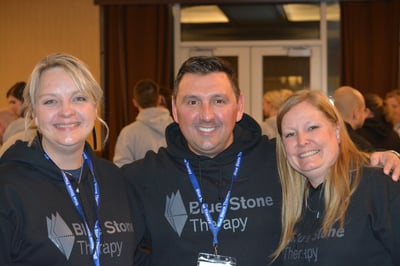 Q & A
Want to know a bit more before applying? We've got you covered! Here are a few of the most frequently asked questions and their answers based on employee opionons:
Q. What do employee benefits look like?
Blue Stone Therapy is proud to offer the following benefits to eligible staff:
Group Medical / Health Insurance
Group Dental Insurance
Group Vision Insurance
401k with Company Match
Paid Time Off Plan (PTO)
Six Paid Holidays
B.E.S.T. Online Continuing Education (CEU)
Mileage Reimbursement
Company Paid Life Insurance
Referral Bonus
Employee Assistance Program
Flex Spending Account
Supplemental Benefits Plans (Voluntary Life, etc)
Short-Term / Long-Term Disability
Professional Liability Coverage
Licensure Reimbursement
Blue Stone Therapy is committed to having a workforce that reflects diversity at all levels and is an equal opportunity employer. Qualified applicants are considered for employment, and employees are treated during employment without regard to race, color, religion, national origin, citizenship, age, sex, sexual orientation, gender identity, marital status, ancestry, physical or mental disability, veteran status, or any other characteristic protected under applicable law.
Q. What do you have in place to assist new graduates?
Blue Stone Therapy has a mentorship program to assist new graduates and any new employees that request a mentor. The new grad, or new employee, is matched with a seasoned Blue Stone Therapy therapist who will be available to assist with answering questions, be a go-to, and help the individual have a successful start to their career. The new graduates, and new employees, will also have a Director of Clinical Services, a Regional Director of Operations, and a Rehab Director to provide support and answer any questions or concerns that may arise.
Q. Do you require outrageous productivity requirements?
We aren't like our competitors. Our unique approach to managing daily therapist workflow helps our therapists to work smarter so they can concentrate on quality instead of quantity. While productivity is a consideration for all healthcare providers, our reasonable standards offer a healthy balance so we can still deliver great customer service and excellent clinical outcomes. This allows our therapists to be more efficient (and much happier) each day.
Q. Why is your employee retention so high?
Flexible therapist schedules

Patient-centered approach

Employees feel important and appreciated

Extensive operational and clinical support from leadership

Professional development opportunities and promotion from within

Currently in 6 states and growing responsibly.