Ossian Senior Hospice Selects Blue Stone Therapy to Provide Specialized Rehab Services
Ossian, IA; October 16, 2023- Ossian Senior Hospice recently partnered with Blue Stone Therapy to provide specialized rehabilitation services for their residents.
Ossian Senior Hospice, a care provider for patients recuperating from surgery, illness, or hospitalization, recently selected Blue Stone Therapy. The partnership allows Ossian Senior Hospice to offer expanded Physical, Occupational, and Speech therapy hours and specialized rehabilitation programs for seniors.
"We were looking for a way to expand and enhance our therapy programs to meet our residents' needs," said Eileen Courtney, Administrator at Ossian Senior Hospice. "After making the decision to partner with Blue Stone Therapy, they have been great to work with and quickly developed a customized program for our Dementia residents unlike anything here in Iowa. Our therapists are onsite more consistently and have proven themselves as the leading specialists in rehabilitation for seniors."
The 46-bed Skilled Nursing Facility offers a wide range of care services that include dietary services, restorative therapy, and recreational activities designed to improve the spiritual, emotional, and physical needs of their residents. Ossian Senior Hospice also provides healthcare services to Dementia and Alzheimer's patients in their ten-bed dementia unit.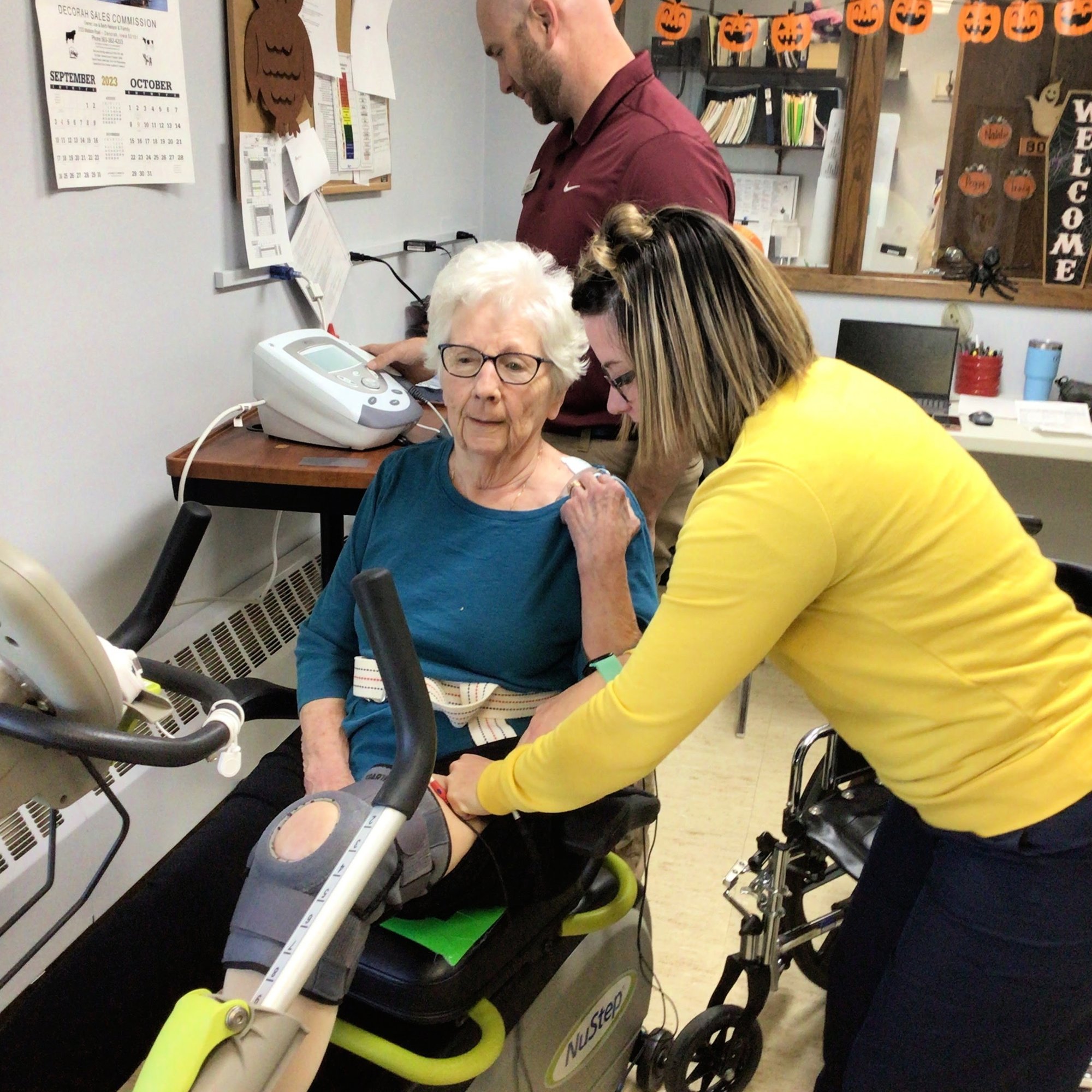 "We are proud to serve Ossian Senior Hospice and help the seniors in the surrounding Northeast Iowa communities," said Doug Johnson, President of Blue Stone Therapy. "Ossian Senior Hospice has a passion for serving older adults and their community. Our organizations are aligned culturally and we both believe that providing the best therapy services will help improve the quality of life for the residents."

"Our team is always looking for ways to provide exceptional resident care. We saw an opportunity to provide new rehab programs for patients recovering from most surgeries. Blue Stone Therapy is known for having the best clinical programs and outcomes here in Iowa. Our team of therapists have really done a great job and we look forward to providing the best patient care together!" Kaye Fravel, Director of Nursing.

About Ossian Senior Hospice:
The Ossian Senior Hospice opened in 1966 and is a 46-bed skilled nursing facility with a 10-bed dementia unit. They offer physical, occupational, and speech therapy and are able to rehabilitate people to return to their homes after surgery or illness. They have long-term placement, dementia care, and end-of-life care. They also do the Meals on Wheels program for the community of Ossian and employ approximately 70 people in various departments.

About Blue Stone Therapy:
Headquartered in Urbandale, Iowa, Blue Stone Therapy is the leading specialist in Skilled Nursing Facility (SNF) contract therapy services. The company was founded in 2009 and provides specialized Physical Therapy, Occupational Therapy and Speech-Language Pathology services to healthcare providers in Iowa, Minnesota, Missouri, Nebraska, North Dakota, and South Dakota.