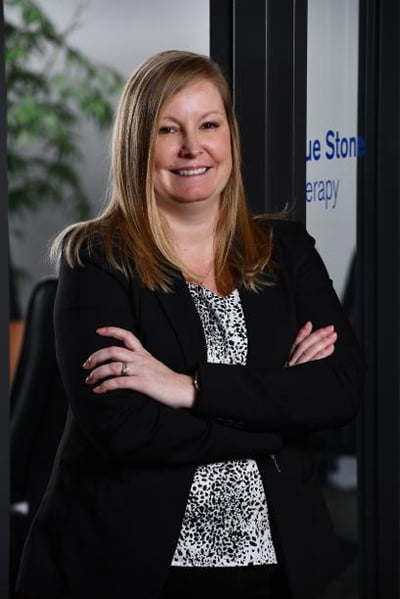 VICE PRESIDENT OF FINANCE
Jhonna DeMarcky
Jhonna DeMarcky is the Vice President of Finance and comes to Blue Stone Therapy with over 15 years of healthcare accounting experience.
She has worked with the health care group of CLA (CliftonLarsonAllen), specializing in providing reimbursement, consulting and advisory services to healthcare providers. She was also a contractor for the Iowa Medicaid program. While there she was the program manager for nursing facilities, intermediate care facilities with intellectual disabilities, residential care facilities and home health agencies
She obtained her undergraduate degree in accounting and has a Master's of Business Administration from Drake University.