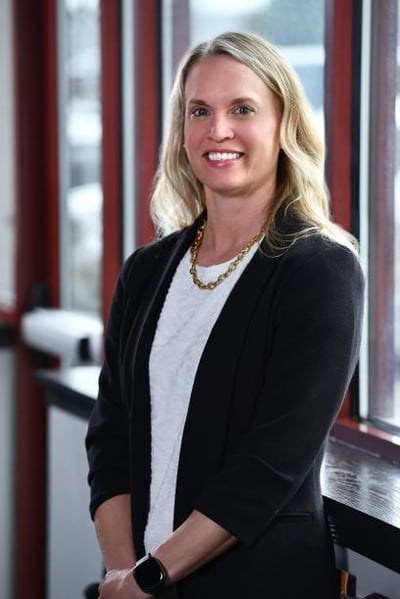 VICE PRESIDENT OF CLINICAL SERVICES
Christen Bliss
Christen received her Bachelor's degree in Psychology at St. Ambrose University in 2000. She continued her academic pursuits by obtaining her Masters in Occupational Therapy at St. Ambrose University in 2001.
She has practiced occupational therapy in a variety of settings including acute neurologic, home health, and geriatric long-term care.
While her experiences have been varied and diverse, her passion lies in restoring and maintaining health and wellness in older adults. In November of 2022, Christen earned the designation of Resident Assessment Coordinator – Certified (RAC-CT). The RAC-CT program provided Christen with the knowledge of clinical assessment and care planning, completion of the MDS, and the regulatory body surrounding the RAI/MDS process. Christen looks forward to utilizing this designation to be an optimal partner with our community teams.
Christen played varsity basketball at St. Ambrose University while earning her Bachelor's Degree. Christen is married with twin boys.